Die Reichskriegsfahne
(Reich Battle Flag)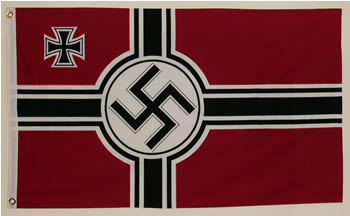 Heavyweight cotton embroidered battle flag of the Third Reich. Solidly made with large brass grommets along heavily reinforced edge. Indoor, outdoor use.

Incredible attention to detail! Proper dimensions, crisp and well-defined edges (like our NSDAP flag)
First-rate quality assembly for long lasting service.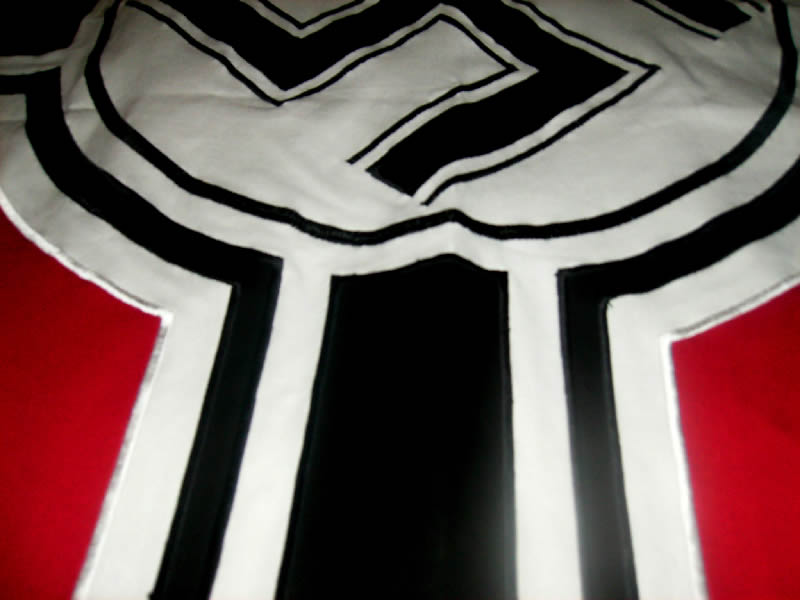 Heavy-duty & durable embroidered through stitching along each border. An exceptional find.

36" x 60" Heavyweight cotton.
$65 while they last.